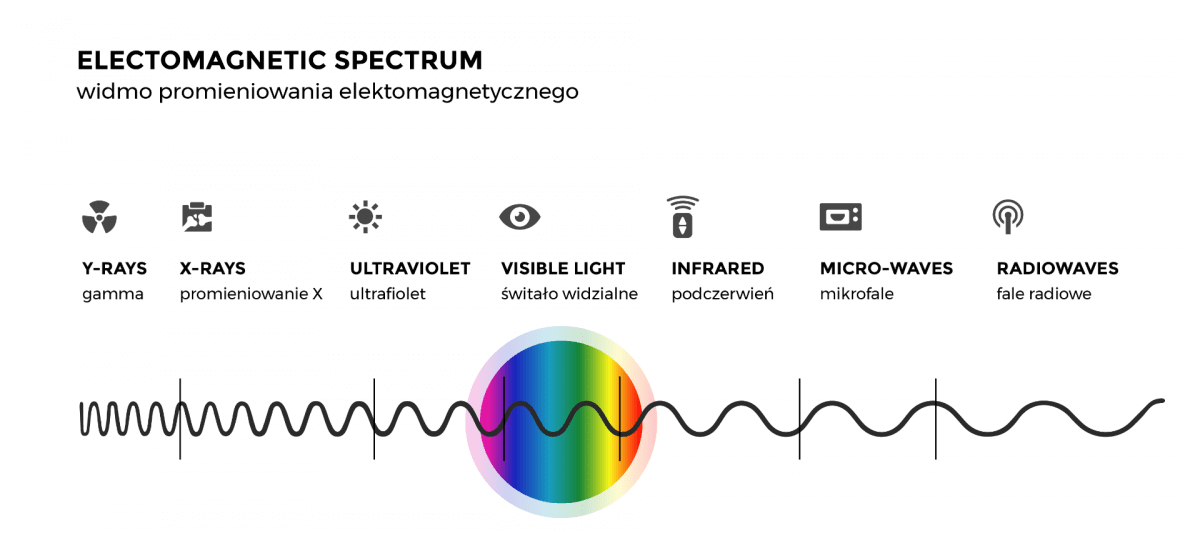 What is light?
Light consists of electromagnetic particles called photons, which travel in waves. These visible and invisible light wavelengths are measured in nanometers (nm), and generally the shorter the wavelength, the greater the energy. Together, these wavelengths form an electromagnetic spectrum.
What does a man see?
The human eye perceives only the part of visible light that ranges from 380 nm to 780 nm and is represented by purple, indigo, blue, green, yellow, orange and red. Blue light, also known as high energy visible light (HEV), has the shortest visible wavelength (380 nm to 500 nm) and therefore produces the highest amount of energy.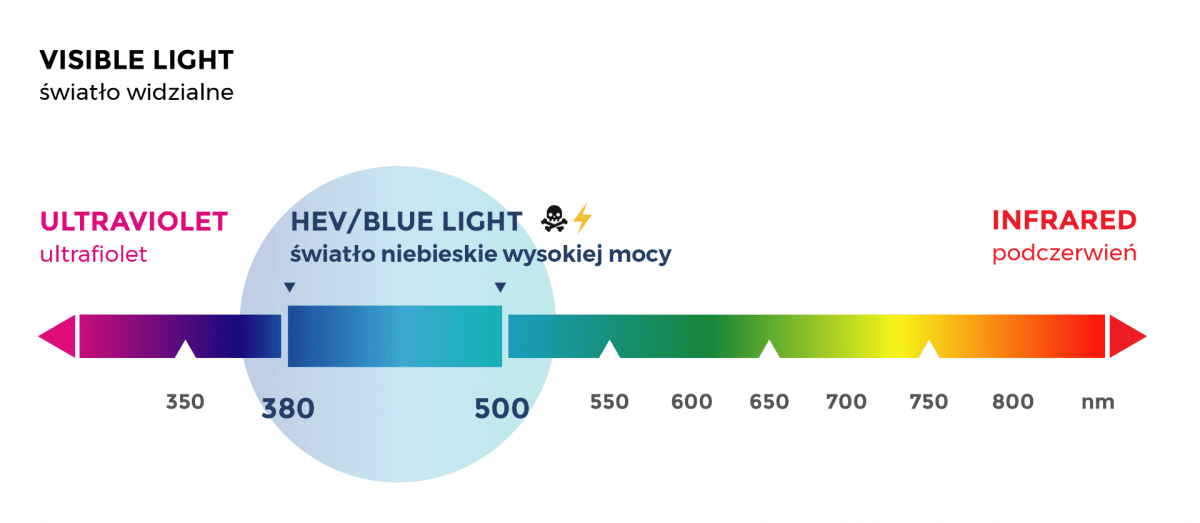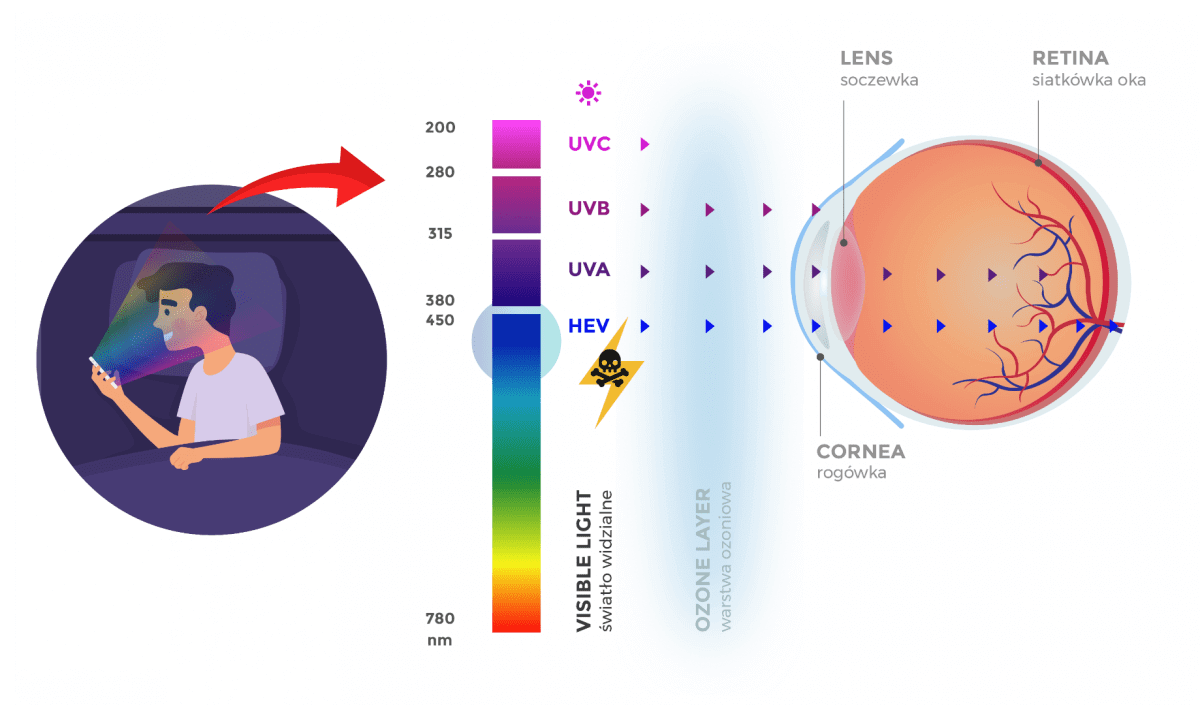 Is blue light harmful?
The blue HEV light passes through the cornea, the lens and reaches the retina at the back of the eye. Studies suggest that over time exposure to HEV blue light may cause specific long-term eye damage:
damage to retinal cells, especially in children and adolescents
long-term vision problems, such as an increased incidence of age-related macular degeneration (AMD)
reduction in melatonin production, which is responsible for repairing our DNA Fatigue,
dry eyes, headache and blurred vision
Human evolution and light.
People have evolved over the millennia, having only one source of light – the sun and fire.
Man-made artificial light raises new problems for our health. Now LEDs are everywhere: street lamps, home lighting, TV, laptop, phone, tablet and many other digital devices. The problem is that people have not yet managed to adapt to it, so artificial light is harmful to health.