Which eyeglass frames suit your face, eyes, hair and complexion?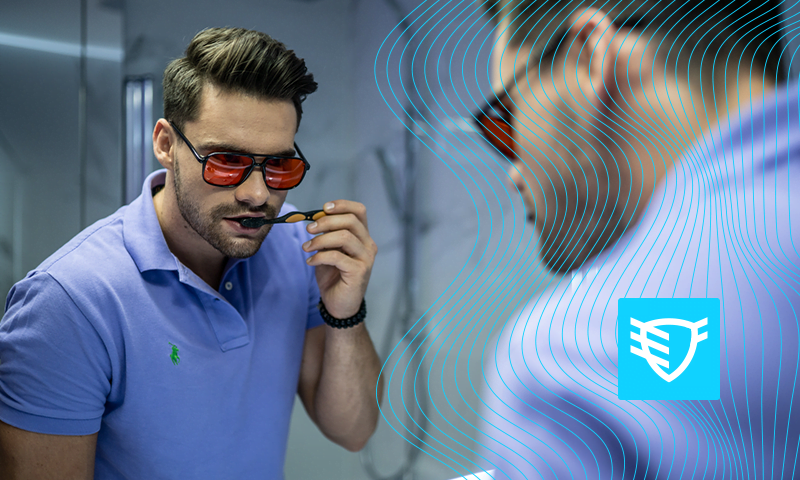 Dodano: 26 March 2021
It does not matter if you are planning to buy sunglasses, corrective glasses, or the ones that block blue light. Each of them can enhance or mask the imperfections and qualities of your face. Properly selected spectacle frames can almost act like makeup, giving you charm and confidence. You don't need fashion stylist skills to figure out which frames are right for you – a quick, easy analysis is all it takes!
Determine the shape of your face
The basis of the basics. Each face is different, but there are a few general types among which you will surely find the one closest to yours. Do not be guided by the opinions of friends or comparing yourself to others, because your results will then not be reliable. Instead of this:
stand in front of the mirror, with your head pointing straight ahead (the same as when measuring pupil distance) and draw an outline of your face on it with an erasable marker or lipstick
take a photo of yourself at close range (or preferably ask someone to do it) and draw this shape on the photo itself, on the phone.
Remember to have your hair tied back tight when taking a photo, and if it is short – combed back, preferably wet. All this so that they do not distort the shape of the face itself.
Which frames suit different face shapes?
OVAL FACE
If your chin is rounded and slightly narrower than your forehead, and the widest part of your face is the line of the cheekbones, you're in luck! Almost any frame fits the oval. The only thing worth remembering is their width – it should not be less than the distance between the cheekbones.
ROUND FACE
The length of your face is similar to its width, do you have a fairly low forehead and emphasized cheeks? In this case, go the opposites. Round luminaires will only highlight these features. Instead, opt for clearly marked, square, "angular" glasses.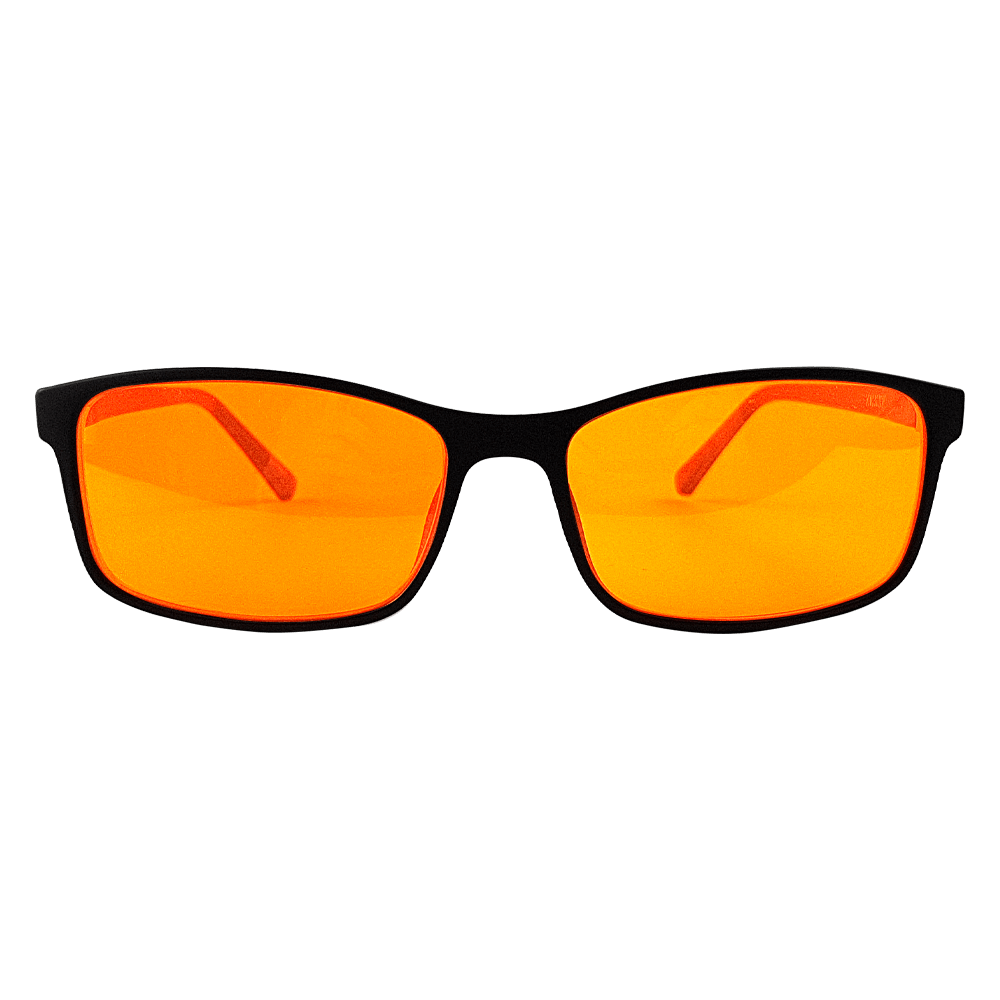 SQUARE FACE
The square face is characterized by the fact that its width and length are almost identical, and its shape is emphasized by distinct cheekbones. Its ally are undoubtedly rounded or completely round frames, which will add delicacy to it.
FACE RECTANGULAR (LONGITUDINAL)
The rectangular (oblong) face, which differs from the previous one with a high forehead, has to be treated slightly differently. If this is what your outline looks like, give up completely round frames in favor of wider ones – oval or rectangular.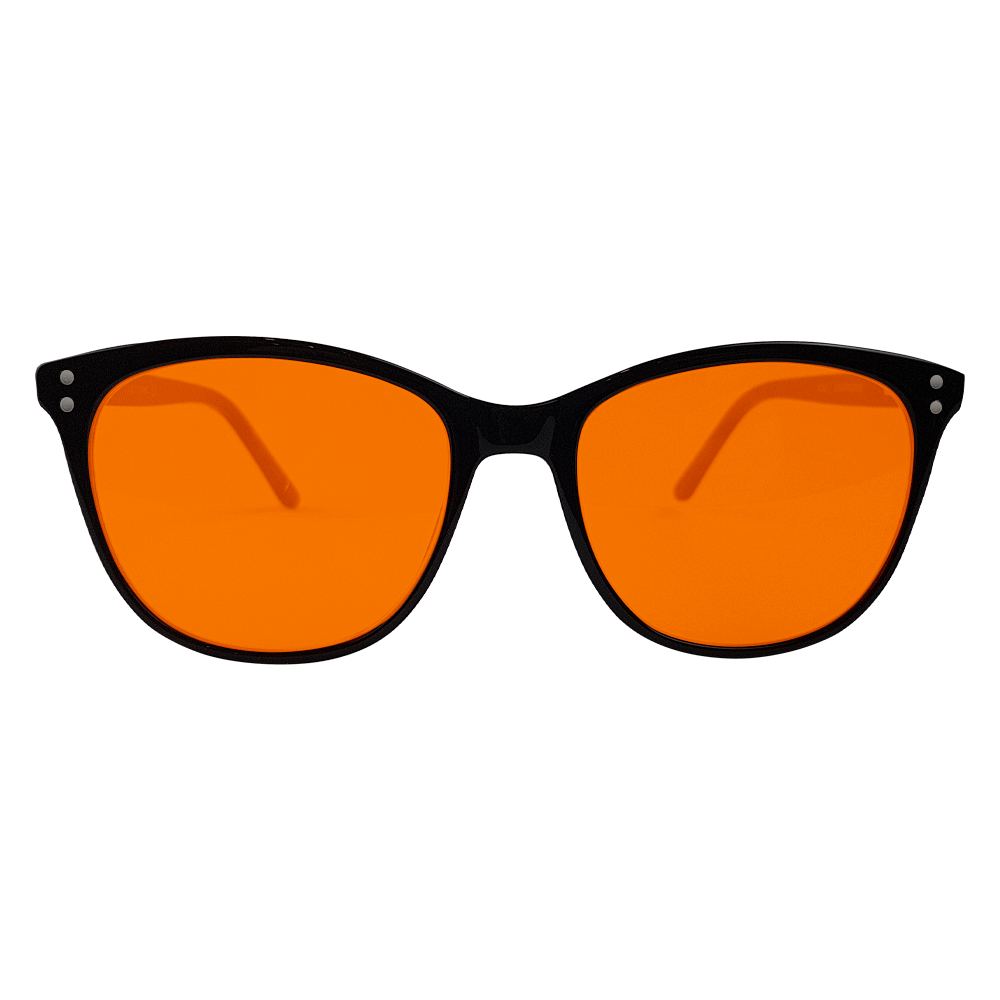 FACE TRIANGULAR / HEART SHAPE
Is your forehead definitely wider than the bottom of your face? Does your sketch show lines that narrow very dynamically towards the chin? You probably have a triangular face. Your goal is to soften the sharp edges and distract attention from the top of the frame. Rounded (especially at the bottom) frames are best for this, and the worst – angular ones.
REMEMBER THE WIDTH OF THE FRAME
Standard size frames will suit most people – that's true. However, if your eyes are set extremely close / far apart, or your ears are closer to your face or the back of your head, take care to measure the size of your new frames. EyeShield glasses are labeled according to 3 dimensions: glass width, bridge width and temple length.
How to know which one to choose? The easiest way is to check the values in the frames you have at home. They should be given in their inner part, and if not, you can always use a ruler. Or you can just measure these distances on your face. The photos on the models will also help you judge the frames – pay attention to whether they have a similar face shape to yours.

It is assumed that narrow glasses are up to approx. 45 – 48 mm, and wide – approx. 50 mm. The narrow sternum (which works well with closely set eyes) is approx. 15-18 mm. Larger dimensions look best with wide eyeballs. If most glasses have so far fallen from your nose through too long temples, choose one that will be up to 140 mm, and if it was the opposite – put on a length of 145 mm upwards.
NOTE: The given values are contractual. It is always better to carefully measure the frames or face you have worn so far before buying.
What do the frames of the glasses have to do with the shape of your nose?
What do the frames of the glasses match the shape of your nose? The nose is the center of the face. If you don't want it to attract attention, you can optically change its shape thanks to a properly selected bridge in the frames!
You will "shorten" the long nose with a low or double breastbone.
You can "lengthen" your short nose with a delicate, high bridge.
You will "narrow" the wide nose with a light or narrow nose.
With all this, remember not to overdo it in any direction, as it will be to your disadvantage.
Match the color of the frames to your eyes, hair and skin
Finally, in order for the frames of your glasses to match your appearance perfectly, match them with each other in terms of color.
COMPLEXION:
Bright, warm complexion perfectly harmonizes with pastel colors – both neutral and colored.
It's cool counterpart is best suited for pastel, but cool colors. Any browns and oranges will beautifully emphasize the darker, browned, warm shade of the face. Its cold shade harmonizes with blue and green frames.
EYES:
You can go in two directions: choose frames in the color of the irises, or vice versa – in contrasting colors that emphasize their depth. The choice depends only on your taste.Looking at the color palette:
blue contrasts with browns and oranges,
green with violets,
brown with greens and pomegranates.
HAIR:
Blonds like delicate, unsaturated colors.
Gray hair will gain intensity with vivid colors – virtually everything except yellows and warm browns.
Red goes well with brown, but its cooler shades look best with black and blue (just like black hair), You can emphasize your red hair beautifully with the bright colors of the frames – from blue, through orange, to black.
---
Remember that your glasses are to please you above all. Are you looking for glasses that will not only emphasize the advantages of your face, but also protect you from artificial blue light (read: 5 reasons why you should wear blue light blocking glasses), and if you need it – will include corrective lenses? Take a look at our store, and if you already have frames and would like our glasses in them, visit the "Your frames" tab.